Unwanted body hair can be frustrating and troublesome in equal measure. While it might not pose a direct threat to your health, constantly waxing or shaving the same area to keep it free of unwanted hair can eventually start to get painful and irritating. All About Me medical day spa offers laser hair removal in San Diego for a non-invasive, non-surgical way to permanently remove unwelcome hair from just about any part of the body. Reach out to us today, and set up a consultation to learn more about how we can help you love the way you look.
Laser Hair Removal
in San Diego
With highly advanced laser technology, we're able to provide patients at our San Diego medical spa facility with hair removal treatments that are painless, non-surgical, non-invasive, and don't involve any kind of downtime or recovery period. With a few repeat treatments, we'll be able to permanently reduce unwanted hair from various parts of the body, allowing you to feel comfortable in the knowledge that it won't be coming back.
Am I a Great Candidate
for Laser Hair Removal?
Come on in to our San Diego treatment facility and meet with a member of our expertly-trained staff. We'll work closely with you to learn about your specific goals, and we'll help you decide whether or not laser hair removal is the right treatment for you. This treatment is not effective for patients with white, gray, red, or blonde hair because of the lack of melanin in the hair follicles. The melanin in the hair is what attracts the laser energy that disables the hair follicle, so without the presence of melanin, the laser is unable to detect the follicles. During your consultation, we will review your specific hair color and determine if laser hair removal will be an effective treatment for you. You'll probably be a perfect candidate for laser hair removal if you've found yourself dealing with pesky, unwanted hair on your body.
What's the Laser Hair
Removal Procedure Like?
Easy Treatment
The best part about our San Diego laser hair removal treatment center is that there is only mild pain associated with this treatment. A member of our staff will apply the laser energy to your skin, which can produce a slight snapping sensation. Most areas take about 15 to 30 minutes of treatment, then you'll you'll be ready to leave, resuming your daily activities as soon as your treatment has finished.
No Downtime
or Recovery
You'll experience a little bit of redness in the treatment area, but this goes away quickly. Results are usually seen after the second or third treatment. Repeat treatments will be required for full results, which are typically followed by a maintenance treatment taking place every one to two years.
How Laser Hair
Removal Can Help
Sometimes, unwanted hair can really impact our appearance in ways that we find less than ideal, often when darker or thicker hair is paired with lighter, more fair skin tones. Laser hair removal is a great way to enjoy hairless, smooth skin, without the need for any kind of invasive surgical procedure, recovery period, or downtime. We'll help you look the way you need, and get you back to your daily life in no time at all.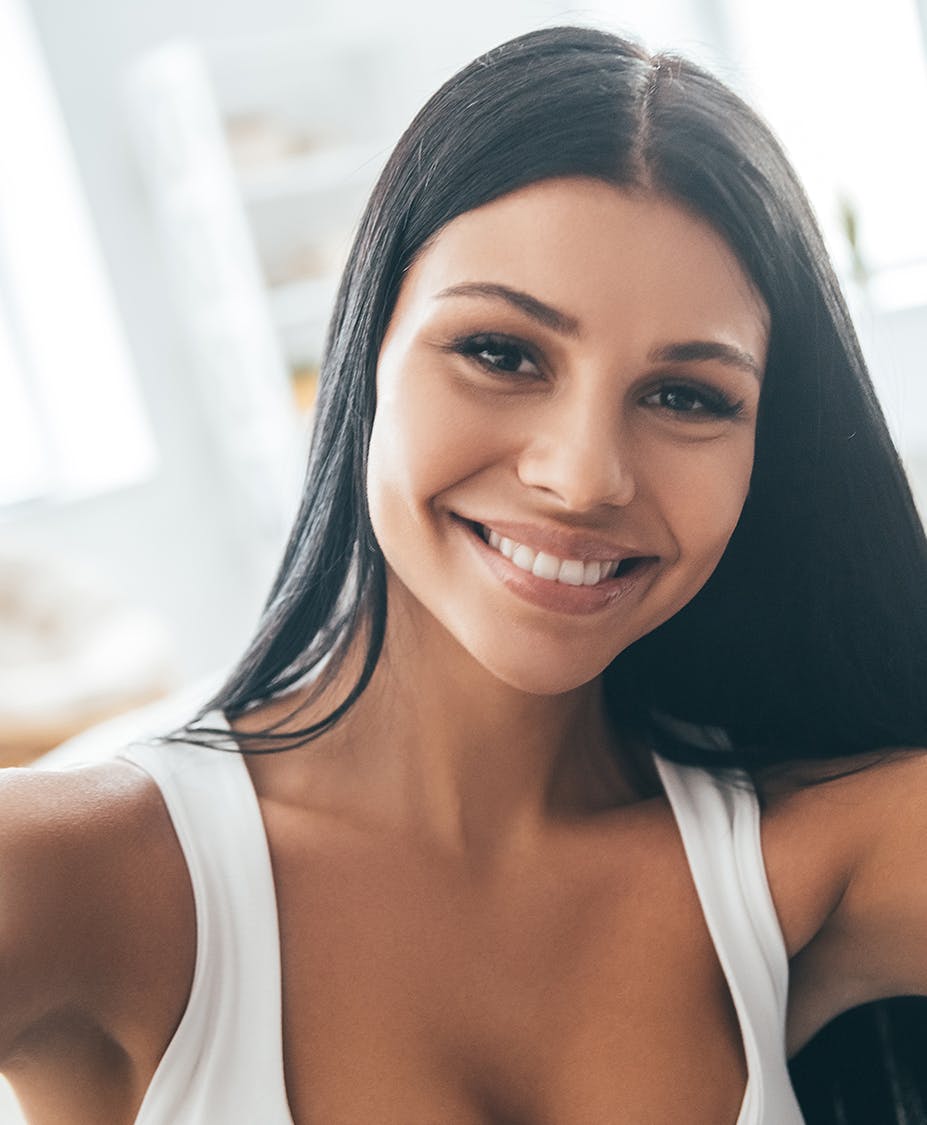 If you've been irritated by the presence of unwanted body hair, reach out to us today, at All About Me Medical Day Spa. If you are looking for long-lasting results, our laser hair removal in San Diego provides quick, easy, and non-surgical removal of irritating body hair. Say goodbye to repeated shaving and waxing, and say hello to loving the way you look, every single day.