We all experience the aging process, but it can be alarming to see lines and wrinkles start to set in ahead of their time. Sometimes sun damage and other factors can contribute to the aging process, which is why All About Me Medical Spa offers laser skin resurfacing treatments by LaseMD Ultra™ at our San Diego treatment center. This non-invasive, non-surgical treatment uses state-of-the-art laser technology to gently and effectively restore and rejuvenate your skin, allowing you to face the world looking younger and feeling fresher than ever before. Reach out to us today, and set up a consultation to learn more about what LaseMD Ultra can do for you!
Am I a Good Candidate
for Laser Skin Resurfacing?
You're a great candidate for LaseMD Ultra laser skin resurfacing treatments in our San Diego medical spa facility if you've experienced any of these issues in the following places.
Sun damage
Lines & Wrinkles
Pigmentation
Rough, Uneven Skin
Large Pores
Melasma
Face
Neck
Chest
Hands & Arms
Shoulders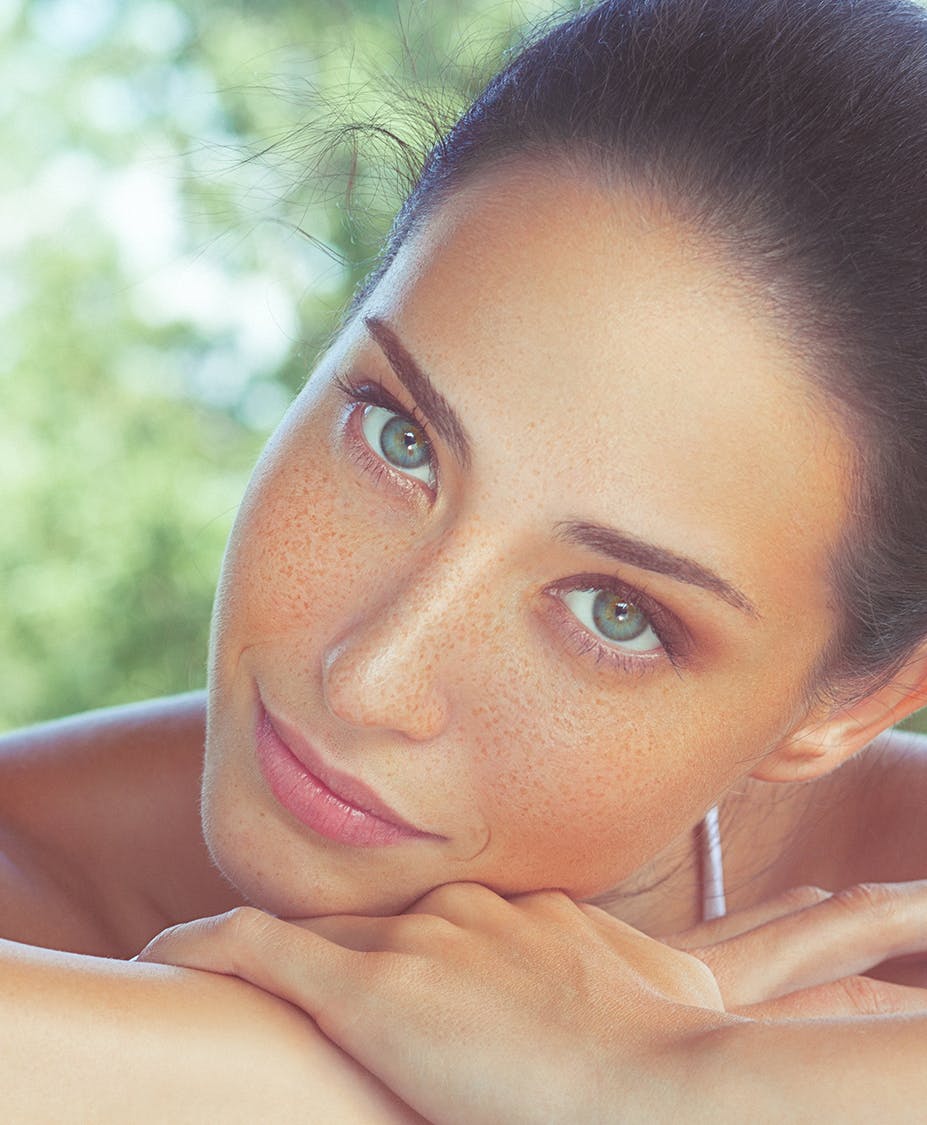 How Does LaseMD Ultra Work?
Using what's known as a fractional, non-ablative laser, LaseMD Ultra creates micro-channels in the skin, encouraging repair by stimulating the prroduction of collagen and elastin, which restore the skin's appearance, elasticity, tone, and overall health. With collagen and elastin naturally reducing dramatically with age, the LaseMD Ultra is a great way to maintain healthier looking skin. The results can correct a number of issues and imperfections in the skin.
Because non-ablative laser treatments place tiny micro-channels in the skin, it's a perfect time to utilize PRP and/or Stem Cells. We place the PRP or Stem Cell deeper into the skin via the micro-channels. This process gives the skin a boost in healing, more dramatic skin lighting, and increases the amount of collagen production. We also have stem cell based skin care that can be used in conjuction with the treatment to further heal and bost the results.
Once your session is over, you'll experience a bit of redness for anywhere from two to seven days, depending on the level of treatment you've received. You'll start to see reults in two weeks, and can get back to your daily activities the day after your session, with rull results continuing to take shape over the course of the next week or two.
If you've been frustrated by signs of sun damage, Melasma, or aging on your face, chest, arms, or hands, All About Me Medical Spa has a non-surgical, non-invasive solution for you. With laser skin resurfacing by LaseMD Ultra, we'll have your skin looking younger and feeling fresher than ever before. Reach out to us and set up a consultation to learn more about what we can do for you today!