Exposure to the sun's UV radiation can not only cause signs of aging to appear on your face and body, it can also increase the risk of possible skin cancers. Sun damage can take a serious toll on the quality of one's skin, causing it to lose its volume and elasticity, developing wrinkles and generally losing its lustrous, youthful glow.
How Does Sunlight
Damage My Skin?
Everyone is familiar with the coveted "healthy tan," but many of us might not realize that over time, spending all those hours basking in the sun's UV rays can start to take a cumulative toll on the quality of your skin. While a bit of sunlight can feel good, too much of it can start to negatively impact the way your skin actually reproduces on a cellular level, dehydrating it and causing it to take on a wrinkly and leathery appearance.
When your skin is exposed to the sun, it protects itself by generating melanin, which darkens your skin.
Excess sun exposure can allow dangerous UV reays to reach deeper layers of the skin, causing cells to be damaged, die off, or become cancerous.
Melanin can cause skin cells to clumb and form freckles or moles.
Sun exposure can also cause your skin to gae faster than normal, taking on a wrinkled or leathery appearance.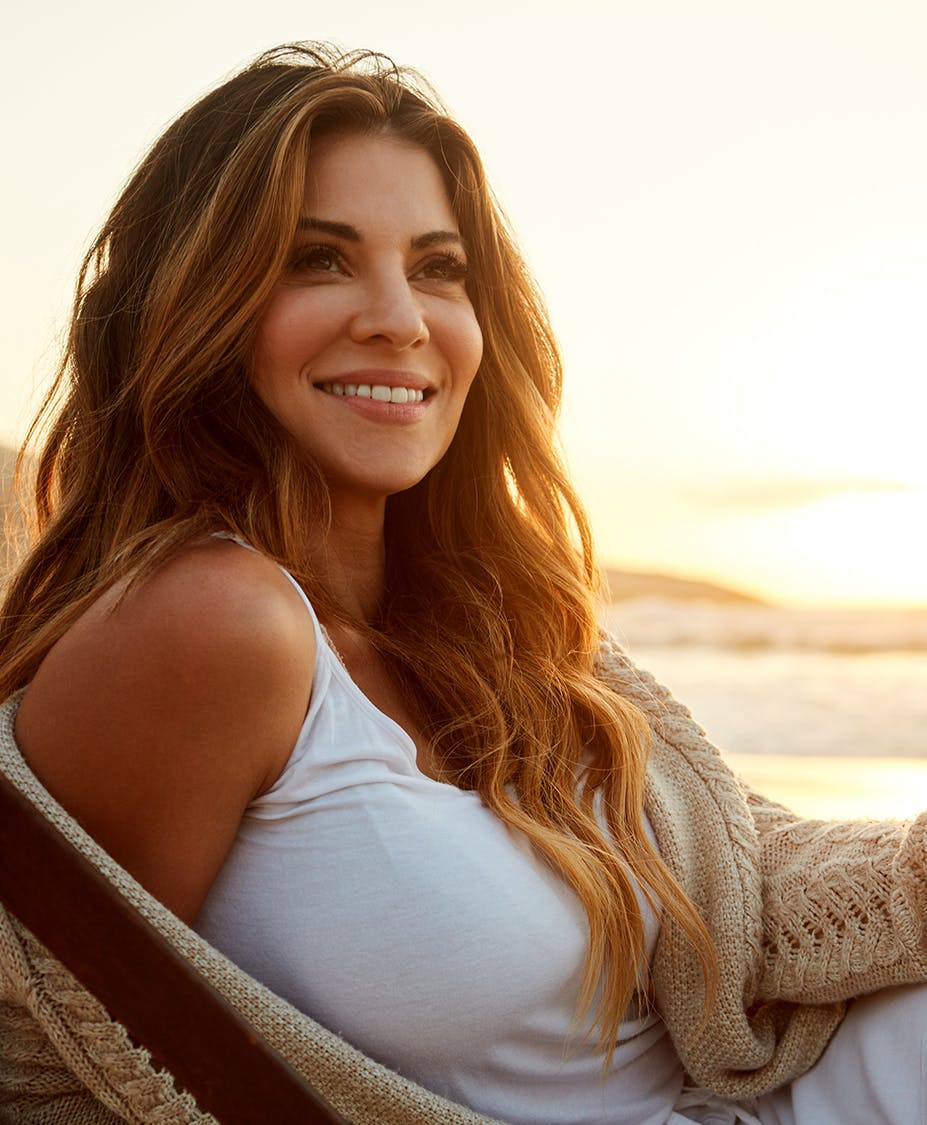 Sun Damage
Treatment in San Diego
We offer a wide variety of treatment options that can help to work back the effects of sun damage, restoring your skin's youthful glow and allowing you to love the way you look once more. Reach out for a consultation today, and we'll help you find the skincare procedure that's perfect for you.
BBL & LaseMD Ultra
Using advanced laser technology, All About Me Medical Spa can gently exfoliate dead and damaged skin cells, leaving the healthy and nourished layers just underneath, while stimulating the production of collagen and elastin for a more youthful glow.
Microneedling
Microneedling, also known as collagen induction therapy, is a minimally-invasive skin rejuvenating treatment and is great for all skin types. This highly effective procedure places tiny micro-channels into the skin, to improve fine lines, large pores, wrinkles, and acne scars, while giving your skin a healthy, smooth texture.
Chemical Peels
We'll work with you to create a custom chemical peel, tailored to your specific skin type, and designed to exfoliate and cleanse your skin by removing the topmost layer of dead and damaged cells, revealing the fresh and healthy layers that lie just underneath.
Facial Rejuvenation
Our facial rejuvenation services, ranging from hydrafacial treatments to platelet rich plasma injections, can to walk back the effects of sun damage, restoring your skin's healthy glow and eliminating the presence of fine lines, wrinkles, and other imperfections.