Stretch marks can be caused by anything from pregnancy to weight loss or the aging process. Their appearance is never a welcome one. While they might not pose a medical risk, stretch marks can be unsightly and unappealing, causing anxiety and a loss of self-confidence in those who experience them. At All About Me Medical Spa, we offer a variety of rejuvenating and restorative treatments to help you improve the appearance of stretch marks.
What Causes
Stretch Marks?
Stretch marks are actually a form of scarring, appearing just under the surface of the skin. They can be caused by any number of changes to the body, and are most often brought on by the occurrence of sudden growth — especially events like pregnancy, weight gain, or weight loss.
When stretch marks appear, the skin is prevented from producing a sufficient amount of collagen and elastin, which help your skin to keep its volume and elasticity. The result is a mild tearing of the skin that causes the stretch marks we're familiar with.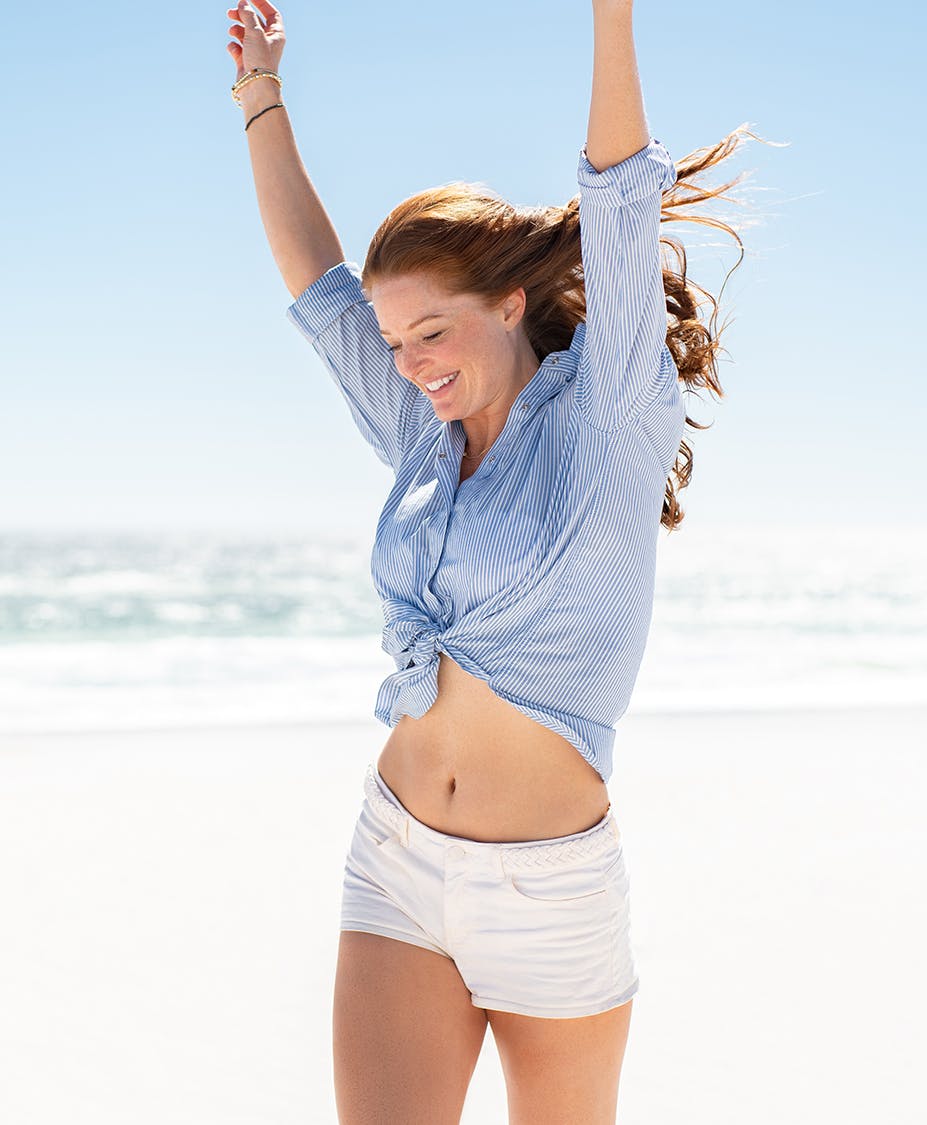 Stretch Mark
Treatments in San Diego
ProFractional & LaseMD Ultra
By utilizing state-of-the-art laser technology, laser resurfacing can restore and rejuvenate the skin, encouraging the production of collagen and elastin while also removing the outermost layer of dead and damaged cells, revealing the healthier layers underneath. By softening tissue and stimulating the formation of new layers of collagen and elastin, these treatments leave your skin with a healthy look.
Microneedling
By artificially stimulating the body's natural wound response, microneedling is a process that encourages your body to produce the elastin and collagen that are so often lost in the formation of stretch marks.
Skin Tightening
SkinTyte heats the soft tissue under your skin in a way that initiates the body's natural healing process and forms a new layer of collagen.

If you've been troubled by the appearance of stretch marks on your body, All About Me Medical Spa can help you to both look and feel your best, once more. We offer a variety of non-invasive, non-surgical treatments that can restore and rejuvenate your skin, all without the need for a time-consuming recovery process or any painful downtime. Reach out to us today, to learn more about how we can remove your stretch marks, without the need for a surgical procedure.