Scars can be left behind as a result of anything from injury or illness to acne or a surgical procedure...but no matter what the cause may have been, the scars that result can cause anxiety and discomfort in more ways than just one. At All About Me Medical Spa, we offer a variety of skincare treatments that can dramatically reduce the presence of scars, with non-invasive, non-surgical treatments that don't require any painful recovery process or downtime.
Scar Treatments
in San Diego
We offer a number of scar reduction treatments that can help you enjoy the way your skin looks and feels once more, each one offering dramatic results via a non-invasive, non-surgical procedure. We'll work closely with you to develop a customized treatment plan that is designed to address your specific needs and work with your individual skin type, so you can rest assured that you'll be enjoying the most optimal results possible.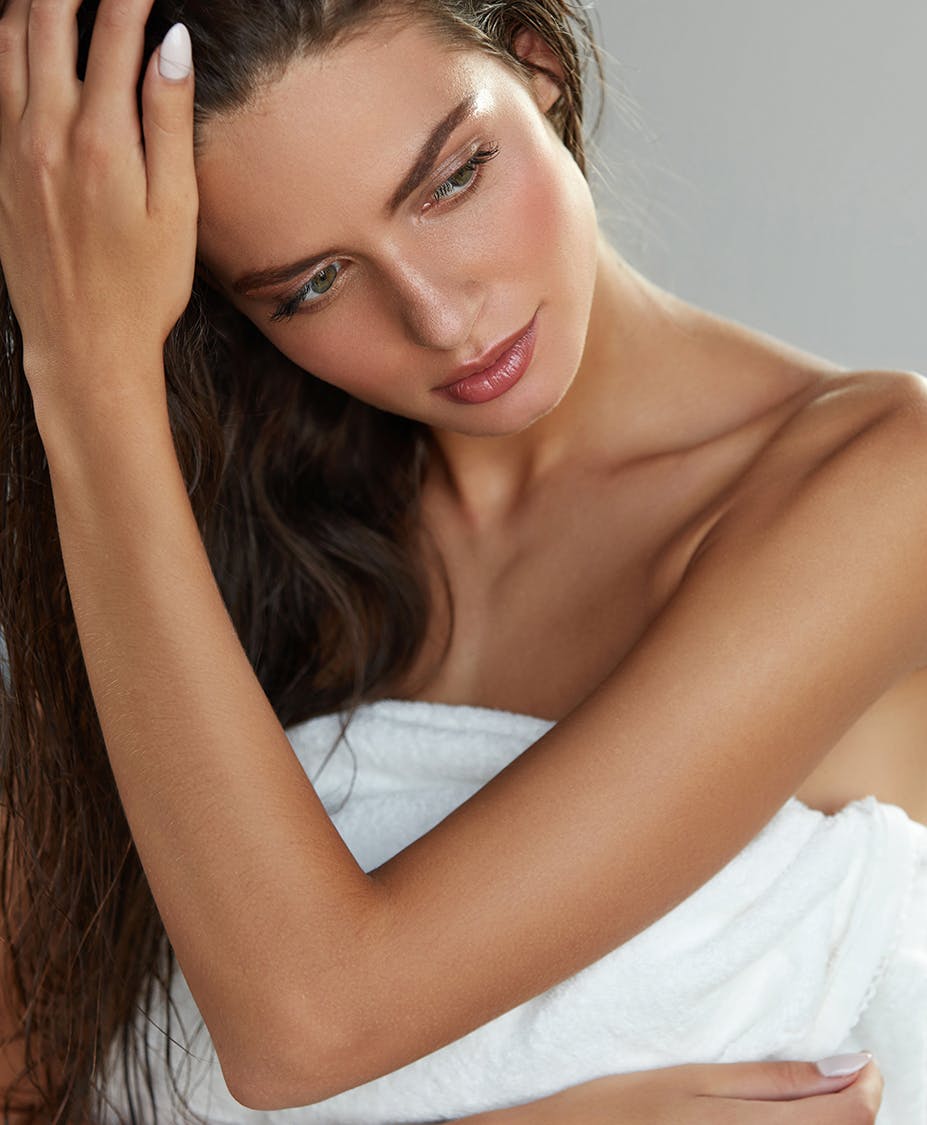 ProFractional Laser Resurfacing
Laser resurfacing is one of the most technologically advanced skincare treatments available, utilizing laser technology to break down existing collagen and encourage the production of new collagen, which heals wounds much more evenly.
Microneedling
Using a series of tiny needles, the microneedling procedure stimulates your body's natural collagen production by creating micro-channels in the skin. The production of this new collagen effectively restructures your skin, resulting in less pronounced scars and an overall smoother look.
BBL Therapy
Broadband light therapy uses specific wavelengths of light, which penetrate the tissue and target specific types of pigent in the skin. This can help to reduce the appearance of scars.
Chemical Peel
By exfoliating the topmost layer of your skin, a chemical peel can help to reveal the luminous and healthy layers beneath, leaving you with a glowing, healthy look. We'll create a chemical peel regimen that's custom-designed for your scar treatment process, building a procedure that brings you the best possible results for your individual skin type.
LaseMD Ultra for Scar Reduction
Laser scar reduction involves the use of laser technology to enourage your body to heal itself naturally. Laser energy stimulates the production of collagen and healthy tissue, which can help to bring about a dramatic improvement in the appearance of scar tissue.
Scarring can be uncomfortable both visually and physically, which is why All About Me Medical Spa offers a variety of scar reduction treatments at our San Diego treatment center. Reach out to us today, to learn more about how we can restore your skin to its natural, healthy state.