Acne is one of the most common skin conditions, but that doesn't mean that you have to suffer from it. Here at All About Me Medical Day Spa, we can develop a customized plan to reduce acne breakouts and minimize associated scarring.
What Causes Acne?
Your skin contains a number of sebaceous glands, responsible for the production of sebum, which lubricates the skin and the hair follicles within it. Sometimes these sebaceous glands can become overactive, producing too much sebum, causing the sebaceous glands to become inflamed, and the nearby hair follicles to get clogged.
These plugged follicles and inflamed glands cause pimples, nodules, and cysts — the condition we commonly know as acne. Although acne is not harmful to your health, it can cause discomfort, while also sometimes leaving moderate to severe scarring. We offer acne treatment options and skin care products in our San Diego facility, allowing us to effectively treat acne and reduce the resultant it causes.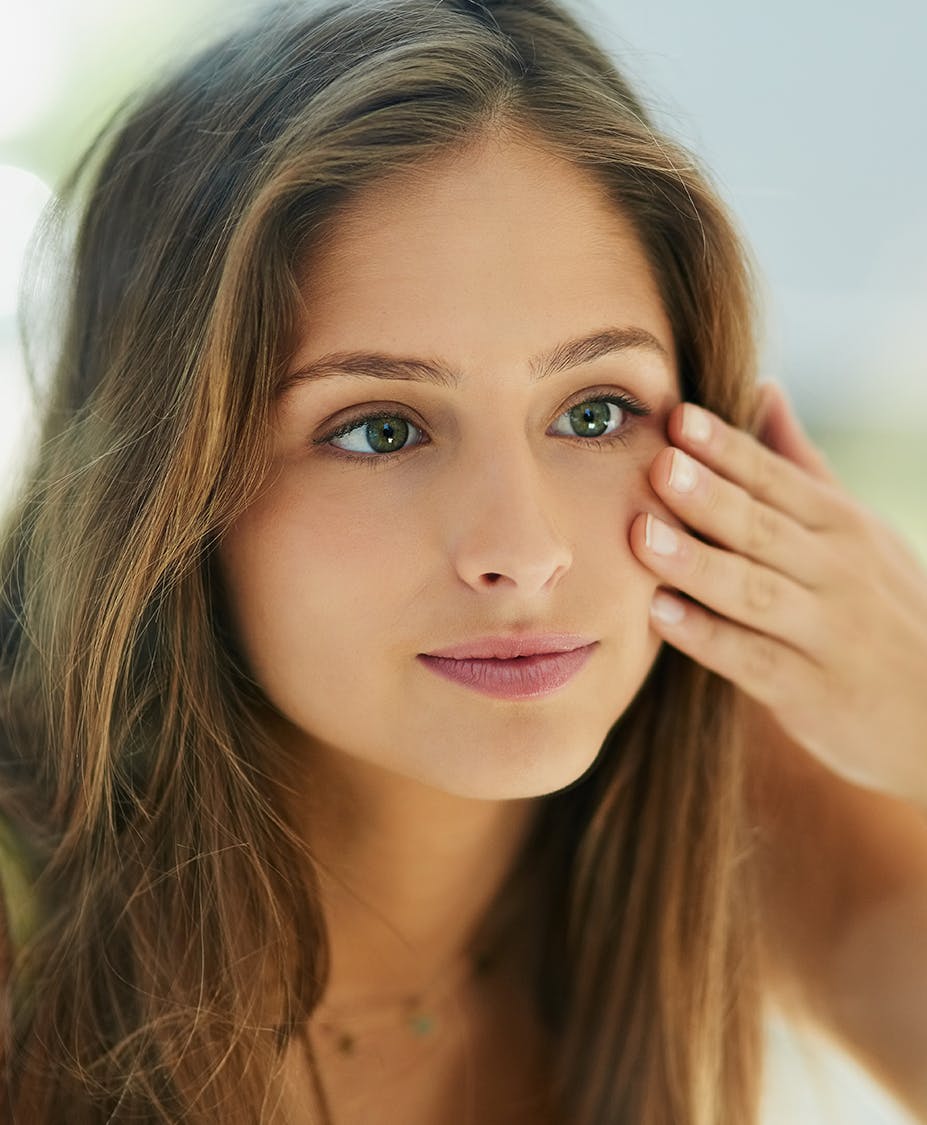 Acne Treatment
Options in San Diego
BBL for Acne
Broadband light therapy for acne uses two different wavelengths of light to target and destroy the bacteria that causes acne in the skin. Given that acne presents itself differently from person to person, we'll develop a customized protocol, to meet individual needs and restore your skin to its ideal state over the course of a series of treatments.
Hydrafacial for Acne
The advanced Hydrafacial MD is an award-winning, non-invasive skincare treatment that exfoliates, extracts impurities, and purifies the skin for an immediate and long-lasting glow. With little to no downtime, the Hydrafacial MD is great for all skin types.
Facials and Peels
Our specialized, medical-grade facials and peels are specifically designed to help clarify, de-clog, and revitalized acne-damaged skin. These two highly effective acne treatments are customized to address your skin's specific needs.
Medical-Grade Products
Our product lines use the highest quality ingredients to help fight bacteria, reduce inflammation, and restore your beautiful skin. Because everyone is uniquely different, one of our highly-trained staff will custom-build a skincare regimen just for you and your budget.
Acne Treatments for
Your Individual Needs
All About Me Medical Day Spa, we offer a variety of acne treatments in our San Diego treatment center, each one designed to clear your skin and allow you to enjoy the way you look, every single day. We'll work closely with you, to develop a solution based on your individual needs, allowing you to look and feel your very best.