From the famed Swedish to Shiatsu, to Reiki, lymphatic drainage, and prenatal, we offer a wide range of in-office personal massages or on-site sessions in San Diego, CA. Massages have a wide range of health and wellness benefits, including reduced tension and improved circulation, not to mention that there's just something so refreshing and relaxing about them.
The many benefits of a massage in San Diego
Our expert massage therapist at will help you select the best massage for your needs from our extensive menu, ultimately giving you the following benefits:
Lymphatic system stimulation
Faster recovery from injuries
Stress and anxiety relief
Reduced muscle tension
Improved circulation
Improves mobility and flexibility
Enhanced performance
Improved sleep quality
Reduced nerve pain and cramps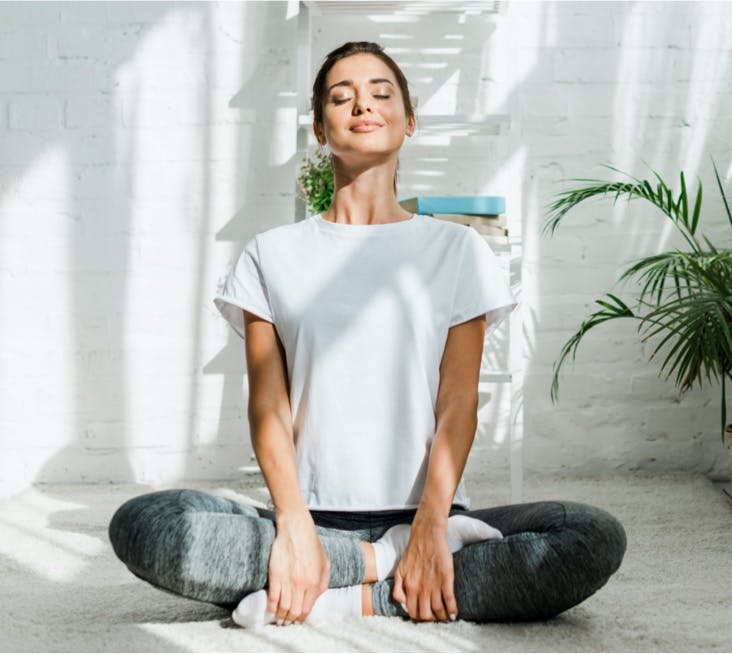 Services Offered
Deep tissue massage
Lymphatic Drainage
Myofascial Release
Pre-natal massage
Reiki
Shiatsu
Sports massage
Swedish massage
Trigger Point
On-site corporate massages
Meet your massage therapist
Your massage therapist is a graduate of the Canadian College of Massage and Hydrotherapy who has completed a rigorous 2,200-hour, two-year program to get licensed in massage therapy. He is a Holistic Health Practitioner/Licensed Massage Therapist. He holds certificates from the National Certification Board for Therapeutic Massage and Bodywork (NCBTMB) and the College of Massage Therapists of Ontario (CMTO). As a member of the California Massage Therapy Council, he works closely with a wide variety of health practitioners, including chiropractors, acupuncturists, osteopaths, and orthopedic surgeons.
All About Me Medspa massage menu
Acupressure
Acupressure applies pressure using the hands, fingers, elbows, and sometimes tools to simulate the traditional treatment of acupuncture. It helps increase blood circulation and assist in many health issues, from headaches to constipation, symptoms of PMS, and overall stress and tension.
Aromatherapy
Aromatherapy uses the olfactory system by offering different scents using essential oils. Different fragrances are associated with different benefits, from stress relief to migraine relief. You can learn the benefits of the various oils and the proper way to add essential oils to your massage oils. You can also diffuse them into the air.
Craniosacral Therapy
Craniosacral Therapy applies manipulation to the craniosacral system including in some cases the mouth and face. Manipulation is applied to the skull and can affect the brain's fluid and goes into the spinal cord and down the sacrum. Light pressure can activate the body's natural healing by encouraging movement of the fluid throughout the system to remove restriction and improve energy throughout the nervous system.

Deep tissue massage
Deep tissue massage reaches the deep areas of the muscle and manipulates the fascia. Deep tissue massage can release toxins and loosen ligaments and tendons. The deep strokes and pressure of the massage are quite intense and can lead to soreness and tenderness for some patients the next day.
Lymphatic drainage massage
Lymphatic massage works on the lymphatic system and aids in removing excess water from the tissue spaces. Several methods will help encourage the proper flow to encourage drainage, which restores connective tissue, removes toxins, and helps the immune system.
Myofascial Release
Myofascial Release treats the fascial system using gentle pressure. It is used for trauma as well as areas with restricted motion or fascial damaged areas. It works well to reduce pain and discomfort from back pain, TMJ, restricted motion, fibromyalgia, and other conditions as required.

Shiatsu
Shiatsu is similar to acupressure, using the pressure of fingers, palms, elbows, knees, and feet to create a proper energy flow to restore balance. It works using ancient Yin (negative) and the Yang (positive) and energy meridians to vital organs. Shiatsu treats muscle cramps, headaches, chronic pain, and digestive problems by stimulating blood, circulation, and lymphatic flow.
Swedish massage
Swedish massage is the most common massage modality, which uses several techniques, from kneading and rolling to effleurage and percussive tapping. It aids in relieving stress and improves circulation, blood flow, and muscle tone while removing toxic waste.
Trigger Point
Trigger Point massage is designed to treat and reduce myofascial pain using compression to reduce swelling, tension, stiffness, and pain. It improves range of motion and flexibility. To pinpoint the trigger point, pressure is applied.
Ready to relax, refresh, and recover?
To schedule a personal massage at San Diego's All About Me medspa or a round of massages for the whole team or office, please contact us at 858.289.5545 or use our online contact form.