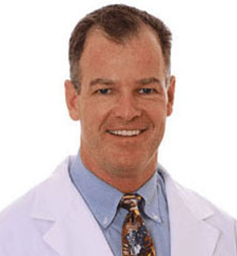 Dr. Robert Kearney
Plastic Surgeon
Dr. Kearney received his Medical Degree from Thomas Jefferson School in Philadelphia, before completing his plastic surgery residency at Vanderbilt University in Nashville. Dr. Kearney is Board Certified in Plastic Surgery by the American Board of Plastic Surgery, and in General Surgery by the American Board of Surgery. Though he is double board certified, Dr. Kearney limits his practice to plastic surgery, with a special interest in endoscopic surgery of the breasts and face.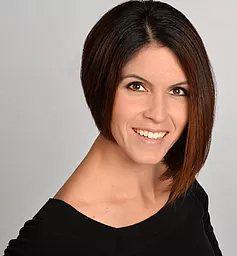 Jen Wolfe, RN
Senior Aesthetic Nurse
A Senior Aesthetic Nurse, Jen Wolfe graduated from nursing school in 2003, beginning her journey in caring for patients in the field of Oncology. After becoming a mother, Jen decided to serve others in Aesthetic Medicine, where she has spent more than 10 years continuing her studies and pushing the limits in the world of Aesthetics. Her expertise is evident in the faces of her clients, and her goal is to make them shine at any age.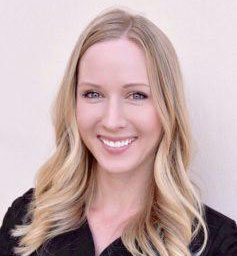 Kourtney Hyatt, RN, BSN
Senior Aesthetic Nurse
A Senior Aesthetic Nurse, Kourtney specializes in injectable procedures such as Botox, Dysport, and numerous other fillers, as well as laser skin care treatments and other medical-grade products. Having worked in the field since the start of her journey as a nurse, she has received hands-on training from plastic surgeons, dermatologists, and seasoned nurse practitioners throughout the San Diego and Los Angeles areas. Her vision for anti-aging and skin care is to make her patients look and feel their best at every age!
Janine Kier
Senior Medical Esthetician
Janine is a highly experienced Medical Esthetician, with over 23 years in the skincare industry. Her vast knowledge of skincare ingredients and her experience with numerous procedures and products have enabled her to guide patients to their optimal results, with some of her favorite treatments including our signature Diamond Facial, MicroNeedling, and Chemical Peels.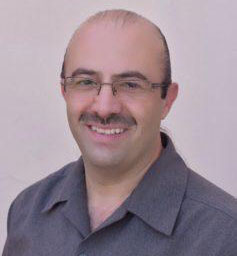 Raman Khoshabeh
Massage HHP
Raman is a graduate of the Canadian College of Massage and Hydrotherapy, having successfully completed a two year, 2200-hour-long, two year program and obtained a license in Massage Therapy in 1998. He specializes as a Holistic Health Practitioner and holds certifications from the National Certification Board for Therapeutic Massage and Bodywork (NCBTMB) and the College of Massage Therapists of Ontario (CMTO).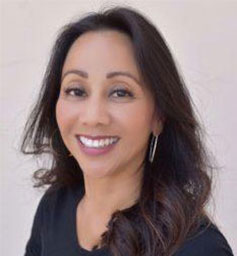 Leilani Doss
Senior Reservationist
Lelaini Doss is our lead and expert in the front office, and she's here to make your experience at All About Me the best it can be. Lelaini has an incredible wealth of knowledge on the entire range of our services and medical products..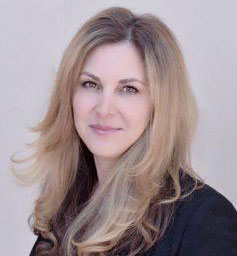 May Andrade
Manager
May received her BFA from California State University, Northridge graduating Cum Laude (go Matadors!). After working in Program Management for over 10 years on high profile projects at a large San Diego tech company, May decided to take time off to have children and to homeschool. Having always had an affinity for the medical and aesthetic fields in equal measure, May joined the AAM team almost three years ago...and she's been committed to making All About Me the best it can, for both clients and employees alike, ever since! You can usually find her in the back office, strategizing and crunching numbers, but she also loves helping the reservationists at the front desk because she gets to speak with and assist clients face-to-face.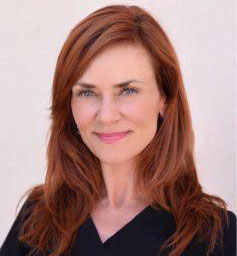 Lanie Macier
Esthetician/Reservationist
After completing the Esthetics program at the Aveda Institute in Chicago, Lanie became a licensed Esthetician in California in 2010 and quickly began her career in the Medical Aesthetics field, working at numerous Medical Spas and Plastic Surgeons' offices. Lanie serves as both Esthetician and Reservationist at All About Me. She loves discussing products and procedures and has gained her vast knowledge through personal experience and from the wonderful people with whom she has worked. She is also passionate about "The Client Experience" and loves to help the client leave feeling empowered and positive. In her spare time, she enjoys spending time with friends and family, working out with her husband and dog, and improving her golf game!